Fuel Tanks
Lighthouses
Water Tanks
So much more!
Lightning Towers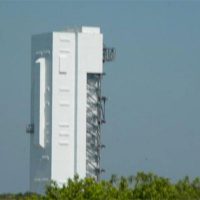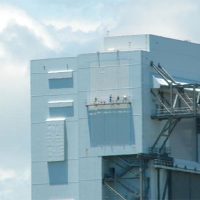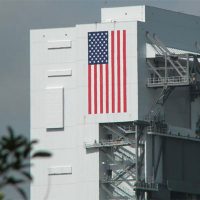 VIF Flag Scope: Pressure washed, primed area, & painted the flag, star by star, stripe by stripe.
Surface Preparation
Abrasive Blasting
Toxic Metal Abatement
Water-Blasting
UHP Water Jetting
Power-Tool Cleaning
Concrete Restoration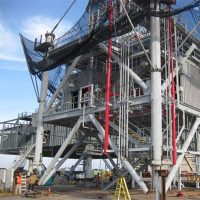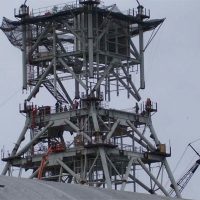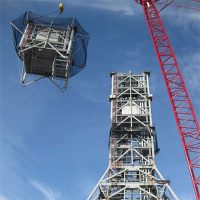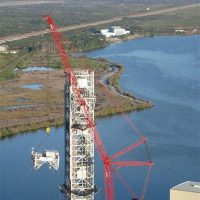 Mobile Launcher Kennedy Space Center Scope: Blasted and painted structural steel with inorganic zinc as the tower was assembled—piece by piece. This project was unique because it was designed to launch the Mobile Ares Rocket. We were there from beginning to end.
Product Application
Plural Component Spray
Airless and Conventional Spray
Trowelled Finishes
Brush and Roll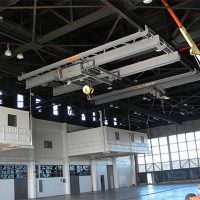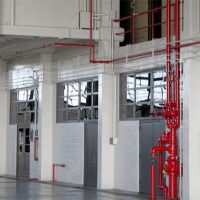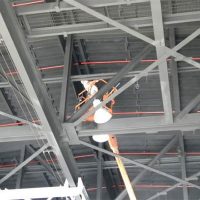 Hanger C Cape Canaveral Air Force Station Scope: Complete interior repaint –no surface left untouched. Hangar is being renovated into a museum. Black dry fall was applied to the ceilings; and every surface, including the floor was given a complete facelift. Entire project (totaling 80,000 sqft) took 6 weeks to complete.
Products Used
Zinc Rich Primers
Epoxy
Urethane
High Performance Acrylics and Alkyds
High Heat Resistant Coatings
Insulating Coatings
Intumescents
Polyurea
Ablative Coatings
Single and Multi-Component Sealants